ENTERPRISE-WIDE
Looking for a do-it-all digital solution?
A seamless and secure way to engage with consumers, delivering the full breadth of your financial institution's services through convenient digital channels. Through video, voice, text, and chat, you can deliver revenue-generating services to consumers, using features like eSign, cobrowse, Knowledge-Based Authentication (KBA), Remote Online Notary (RON), and more!
See how the whole Digital Communications Platform can come together for your financial institution!
LENDING & COLLECTIONS
Need a way to deliver your lending services outside the branch?
A simple and user-friendly platform for leveraging the whole loan process—from start to signing—without requiring consumers to visit the branch. With collaborative video and features like eSign, Document Exchange, Remote Online Notary (RON), and more, you can start closing loans outside the branch.
Find out why banks and credit unions across the country are driving their consumer lending through POPi/o channels!
IN-BRANCH
Struggling to staff branches? Need a way to serve consumers more efficiently?
Convenient technology and solutions that connect consumers in the branch with agents and experts working in another branch, at a centralized location, or even from home. With our in-branch solution, you no longer have to worry about staffing every branch with the experts needed to deliver your services—they can connect with consumers from wherever they are.
Learn how this solution helps financial institutions ease staffing strains and expand services!
CONTACT CENTER
Agents overrun by nuisance calls? Customers frustrated with inefficient digital services?
A streamlined customer service experience, allowing simple, high-volume interactions to be resolved without the intervention of your staff, while giving your agents a suite of tools to most effectively serve the consumers they do connect with.
See how this solution increases efficiency and enhances the customer service experience!
POPi/o DIGITAL COMMUNICATIONS SOLUTIONS
With the POPi/o Digital Communications Platform, financial institutions can deliver any service to any consumer, no matter where they are.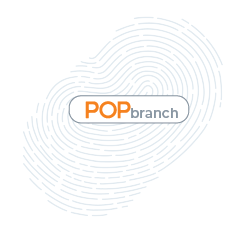 With POPbranch, you can provide consumers with an immersive video room, where they can immediately connect with an expert working in another branch, at a centralized location, or even from home. Using a host of collaborative features, they can effectively open accounts, apply for loans, and much more.
Learn more about POPbranch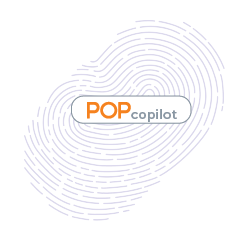 Using POPcopilot, financial institutions can give their call centers and customer service agents a more comprehensive toolbox. On phone calls with dual-cursor cobrowse sessions, you. give your agents the ability to walk customers through webpages and ensure that they find what they're looking for.
Learn more about POPcopilot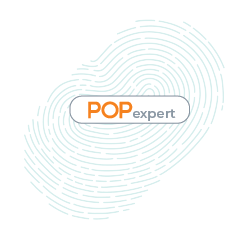 With POPexpert, you have the ability to drive your most important revenue-generating services–like processing loans and opening new accounts–through convenient digital channels, allowing you to move beyond the branch and serve consumers when and where they prefer.
Learn more about POPexpert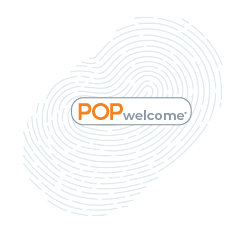 With POPwelcome, you give consumers the most efficient and comprehensive solution available. Interactions can begin with chat, audio, or video allowing users to quickly find the level of service appropriate for their needs.
Learn more about POPwelcome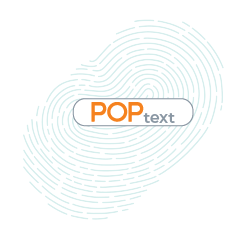 Using POPtext, you can provide the most convenient and direct form of engagement to consumers. Text is the preferred method of communication for 85% of users, and can increase engagement rates up to 8x more than traditional channels.
Learn more about POPtext
ADDITIONAL DIGITAL COMMUNICATION FEATURES
Our features are designed to meet practical needs, helping financial institutions function more efficiently and meet consumers wherever they are.
Find out how these features could benefit your organization.
With POPnotary, commissioned notaries are empowered to notarize electronic documents entirely online, bypassing the requirement for notarizations to take place in person–but without compromising on security.
POPverify includes two key components: Enhanced ID scan and dynamic Knowledge-Based Authentication (KBA). With these convenient features, you can serve consumers with ease and confidence, preventing fraud and identity theft.
With teller-assisted Video Check Deposit (VCD), you can offer consumers the true convenience of mobile banking: fast and reliable access to their funds, without the hindrance of visiting a branch or waiting for a hold.
Making payments via text using a secure link provides a new level of convenience for consumers. Text-to-pay is fast, safe, and can effectively reduce costs associated with collections.
Knowledge-Based Authentication
Provide secure consumer engagements by confirming identities with Knowledge-Based Authentication (KBA). Typically used in conjunction with our enhanced ID scan, KBA is one of the things that lets you confirm user identities from anywhere.
Drive revenue-generating services and document signing events with the implementation of an effective appointment scheduling solution. Enhance the user experience and prevent lost opportunities.
NEED TO INTEGRATE WITH ANOTHER SOLUTION?
Our platform plays well with others. We offer integrations for AI assistants, meeting scheduling, document scanning, and more. And with our web and mobile software development kits, POPi/o engagements can begin easily from your website or mobile app. By offering broad compatibility and a range of integrations, we can help you provide satisfying, personalized interactions and maximize revenue-generating services.
LEARN MORE ABOUT OUR INTEGRATIONS