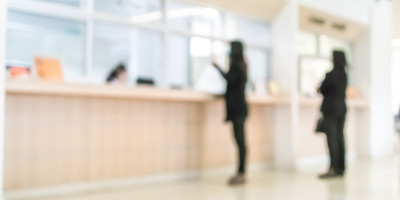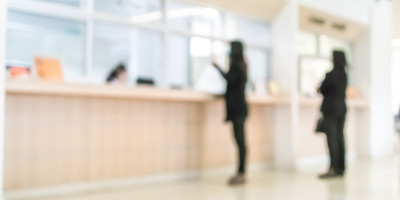 Digital service providers are reporting explosive increases in user data over the past two months as shelter-in-place orders have forced consumers to go digital. Attitudes toward digital have seemingly changed overnight – what was once a user experience enhancement is now literally an essential service channel.
The term disruption had run its course before COVID-19, but this largely unexpected even is just that, a major disruption for nearly every sector. Now that we're about three months into this global pandemic, financial institutions are no longer wondering if, but how much COVID-19 will change the way they deliver products and services.
The answer could mean shuttering even more branches and once again rethinking branch strategy. Consider this: increased digital adoption won't be the only drain on branch traffic. Experts say the stay-at-home environment could be a way of life for a long time. Certain groups of people, including retirees, those with compromised immune systems, and those fearful of infectious disease may forever avoid in-person interactions.
There's more. Experts say social distancing could be required by authorities well beyond 2020.
As long as someone in the world has COVID-19 and there is no vaccine or herd immunity, breakouts can and will keep recurring without stringent controls, wrote MIT Technology Review Editor-in-Chief Gideon Lichfield. Even if social distancing measures are only put into place every time ICU admissions begin to spike, research models predict that strategy would still require a schedule of roughly two months under quarantine and one-off.
Harvard disease experts agree, saying that some form of intermittent social distancing may need to be in place until 2022 and possibly longer.
Social distancing is beginning to be referred to as physical distancing, which is a more accurate description. Despite being physically separated by quarantine, people have still found ways to be social. Neighbors have entertained each other around the world with balcony musical performances. Friends and family have honored graduates and birthdays with car parades. We've turned video conferencing into virtual happy hours that even have their own signature drink, the Quarantini.
Those under COVID-19 quarantine have shown that while they are willing to adhere to physical distancing, they still require face-to-face contact, even if it's via video. To maintain brand loyalty, financial institutions will need to find ways to provide that level of human service. Many of them will have to find ways to make branching work despite the challenges, which will likely include the need to keep everyone at least six feet away from each other, limiting people in the branch at one time and increased personal hygiene and cleaning standards.
The solution lies in using technology in new, creative ways to provide meaningful social interaction, just as parents have created virtual graduation and birthday parties for their children. We've seen credit unions and banks integrate video banking like POPi/o into their branches in creative ways that provide a superior user experience while also supporting the institution's bottom line.
For example, one financial institution completely centralized its lending operations, even going as far as to restructure branch employee incentives to guarantee their support of video banking in lending. To ensure privacy, an office in each branch was reserved exclusively for video banking sessions. This institution already had a pandemic-friendly branch strategy that minimizes employee exposure and maintains excellent physical distancing between two groups of customers: those completing transactions and borrowers.
Another video banking institution has closed its branches to walk-up traffic, performing only select services for customers by appointment only. However, it had already installed personal video teller machines outside of the lobby, providing an on-demand way to accept check and cash deposits, make cash withdrawals, and, if needed, connect to a live video teller who can perform more robust transactions and problem-solving. Time will tell if this strategy will work long term, but because video tellers had already been integrated into the branch strategy – even if only intended to extend service hours, not perform essential services during a national emergency – this financial institution didn't skip a beat providing full branch service while being a good corporate citizen.
Are you frustrated with what seems like no-win options to adjust your branching strategy to physical distancing and other measures that will keep your employees and customers safe? Let POPi/o help you brainstorm ways your financial institution can use video banking to quickly and effectively meet the needs of your customers and your bottom line.