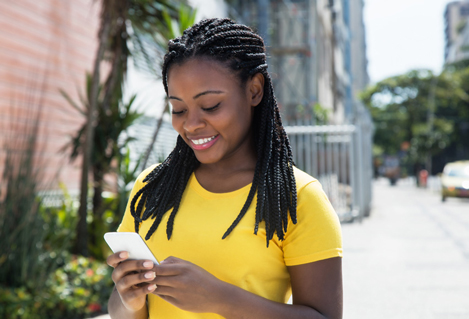 For years, financial institutions have physically modernized their branch environments to direct customers out of transaction teller lines and into new self-service channels like ATMs and banking apps. The shift was designed to allow branch employees to capture and service revenue-producing activities like loans, investments, and business accounts. Some banks and credit unions executed this revenue-focused branch strategy even more efficiently by connecting customers via video to centrally located lending and other product knowledge experts.
Then the COVID-19 pandemic shuttered branches in nearly every community across the country and around the world. Without warning, financial institutions were forced to find new ways to capture and service those profitable relationships.
Most had already heavily invested in mobile banking apps, online applications, and highly experienced call center teams. Most thought these digital channels could replicate branch services. Most discovered that wasn't the case.
POPi/o® experienced exponential growth in 2020, including a 283% increase in call volume. We credit that growth to many of our new clients, using video to fill that in-person service gap. These banks and credit unions didn't invest in video banking technology as a leap of faith; long before the COVID-19 pandemic, our platform usage data had already revealed that revenue-generating activity represented more than three-fourths of total call volume. The percentage of video banking calls to support new accounts and lending compared to total video calls rose even further in 2020 to 80%.
Our 2020 user data also reveals that as branches have reopened and other delivery channels have improved, video banking usage remains high. In fact, as 2020 came to a close, video banking traffic continued to climb.
For financial institutions seeking additional new account and loan volume, this is great news. Video banking not only replaces branch service in a pinch, but it can also extend the reach of your in-person service to capture and service even more profitable relationships. This centralized operational strategy frees your most talented employees from being confined to a specific geographic location. Video banking allows your best employees to make the biggest impact on your organization, leveraging the efficiency and convenience of digital delivery to generate even more high-touch, revenue-generating activities.
Educators Credit Union is a perfect example of a financial institution that had modernized branches to include centralized lending via video banking but was forced to switch gears quickly when branches closed. Because Educators Credit Union needed to deliver face-to-face service to members quickly, the credit union first deployed video banking to its website, which only required pasting a few lines of code. After some marketing across social media platforms, website video banking traffic grew enough to convince Educators Credit Union that the next step—mobile video banking would be a profitable move.
Educators Credit Union deployed a standalone video banking mobile app, rather than integrating video banking into its existing mobile banking app. Nearly all POPi/o video banking clients deploy mobile video banking this way because it allows for more rapid deployment and provides availability to non-customers to connect for new business. In fact, financial institutions that have launched video banking through existing mobile banking app integrations have often later added a standalone app to capture new business.
Looking for other video banking best implementation practices? Our phenomenal 2020 growth and influx of new institutions live on our platform has provided a treasure chest of tips and strategies for creating and deploying a successful video banking. Download our 2021 Video Banking Implementation Guide here to begin. Then, when you're ready, click here to talk to an expert.